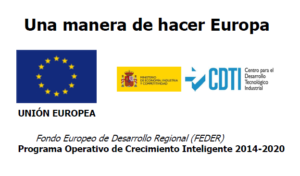 Tecnatom has undertaken the innovation and development project known as TEAH_Factors Suite within the framework of a programme with the Centre for Industrial Technology Development (CDTI) and the European Regional Development Fund.  This project has included the design and development of a new integrated working environment and tools for the performance of human factors analyses, design tasks, engineering and verification and validation of control room design projects.
These working tools make it possible to address projects associated with new control rooms or the modification of existing control rooms, enhancing the safety-quality of the project by providing a visual design and testing platform serving as a support for engineering and the development of operating strategies. In addition, human factors engineering methodologies and standards have been tested and applied to a new conceptual control room model known as the Innovative Concept Control Room (ICCR). This framework constitutes a seedbed for ideas and a platform for the study of new man-machine interface technologies, the aim being to analyse in detail the different modes in which operations-related information is displayed to the operators.
This project consolidates Tecnatom's position at the forefront of R&D&i in simulation and control room technology, where the company has been performing projects for more than 30 years at international level.