Tecnatom and Automated Computing Machinery (ACM) have signed a memorandum of understanding whose purpose is to serve as a development framework for the cooperation of both companies in the renewable energy sector, particularly wind energy.
ACM is a Spanish company with international references and projection, whose experience in wind energy dates back to 2001 and whose complementarity and synergies with Tecnatom are remarkable. The company has developed training simulators for various types of wind turbines and SCADA wind farm systems. Also, another of its activities is focused on teaching courses on wind technologies for laboratories, research institutions and vocational training academies. As a support for both activities, it has designed elements of special instrumentation for the monitoring of the state of the electro-mechanical equipment that constitute wind turbines.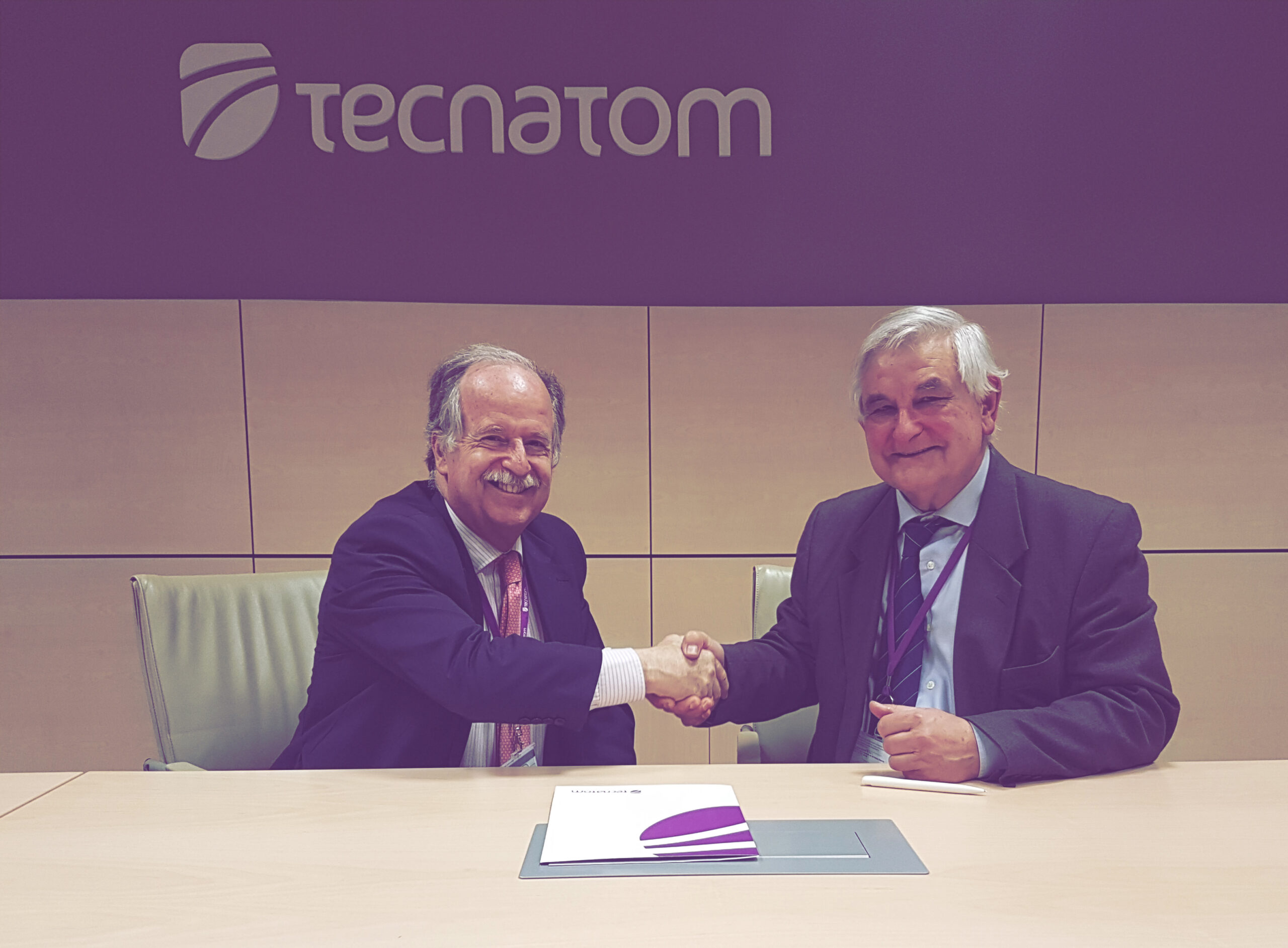 Wind energy is the renewable energy with the most penetration in the Spanish electricity mix and with a huge growth potential as established in the National Integrated Energy and Climate Plan presented a few months ago. It is expected that the wind contribution will triple in the coming years as a prominent contributor to the decarbonization policy. To date it is a solid technology at the industrial level, where new designs, materials and locations predict enormous development. The evolution of wind power in Spain has been spectacular, going from 2 MW installed in 1998 to 23 GW last year. Environmental expectations and policies envisage a series of trends and needs to be addressed, such as the improvement of cost-benefit efficiency and the opportunities associated with the trend towards the repowering of current locations or the extension to offshore wind.
In this environment, a collaboration between ACM, with its experience in the sector and Tecnatom, with its capabilities in training, simulation of industrial electrical installations and knowledge of the operation and environment associated with electricity generation, promises to be able to respond to the opportunities that will open in the coming years. Tecnatom also has the leadership of our subsidiaries in markets already very active in this area, such as China or Latin America.