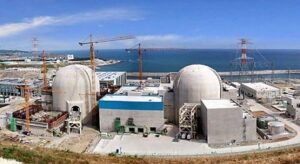 Tecnatom and the Arab Emirates Institute of Applied Technology (IAT) have signed a Memorandum of Understanding aimed at training the students at this centre as future engineers and technicians for Emirates Nuclear Energy Corporation (ENEC), the state company in charge of operating Barakah nuclear power plant.
The signing of this agreement culminates the negotiations initiated in 2016 within the framework of Tecnatom's efforts to provide support for ENEC in the ambitious project for the construction of its first nuclear power plant, in which we have been collaborating in different areas in recent years.
The IAT was founded in 2005 and comprises a total twenty campuses (fourteen colleges, two centres at the Fatma College of Health Sciences and two colleges at the Abu Dhabi Polytechnic). Within the scope of this MoU, Tecnatom will also provide support in sectors such as the aerospace and Oil&Gas industries.