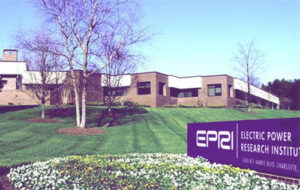 This month Tecnatom has participated in the EPRI international seminar 2018 for Latin America, held in Mexico City. Our Director of Digital Operations and Assets Management (Fernando Ortega) attended the seminar as a guest speaker in the plenary sessions of the event.
Participating in this seminar were guest speakers and EPRI experts in areas such as operations management and technology, instrumentation, controls and automation, maintenance management and technology, plant systems and equipment and renewable energy generation, among others.
The subject matter of the event's workshops focussed on the management of assets at fossil fuel, conventional, combined cycle, hydroelectric and solar plants. The plenary sessions covered the experience in Latin America of sensor and data-based asset management technologies and the role of operations and maintenance in assets management.
Tecnatom has been actively collaborating with EPRI (Electric Power Research Institute), a reference institute in R&D projects in the electricity sector, for several decades.