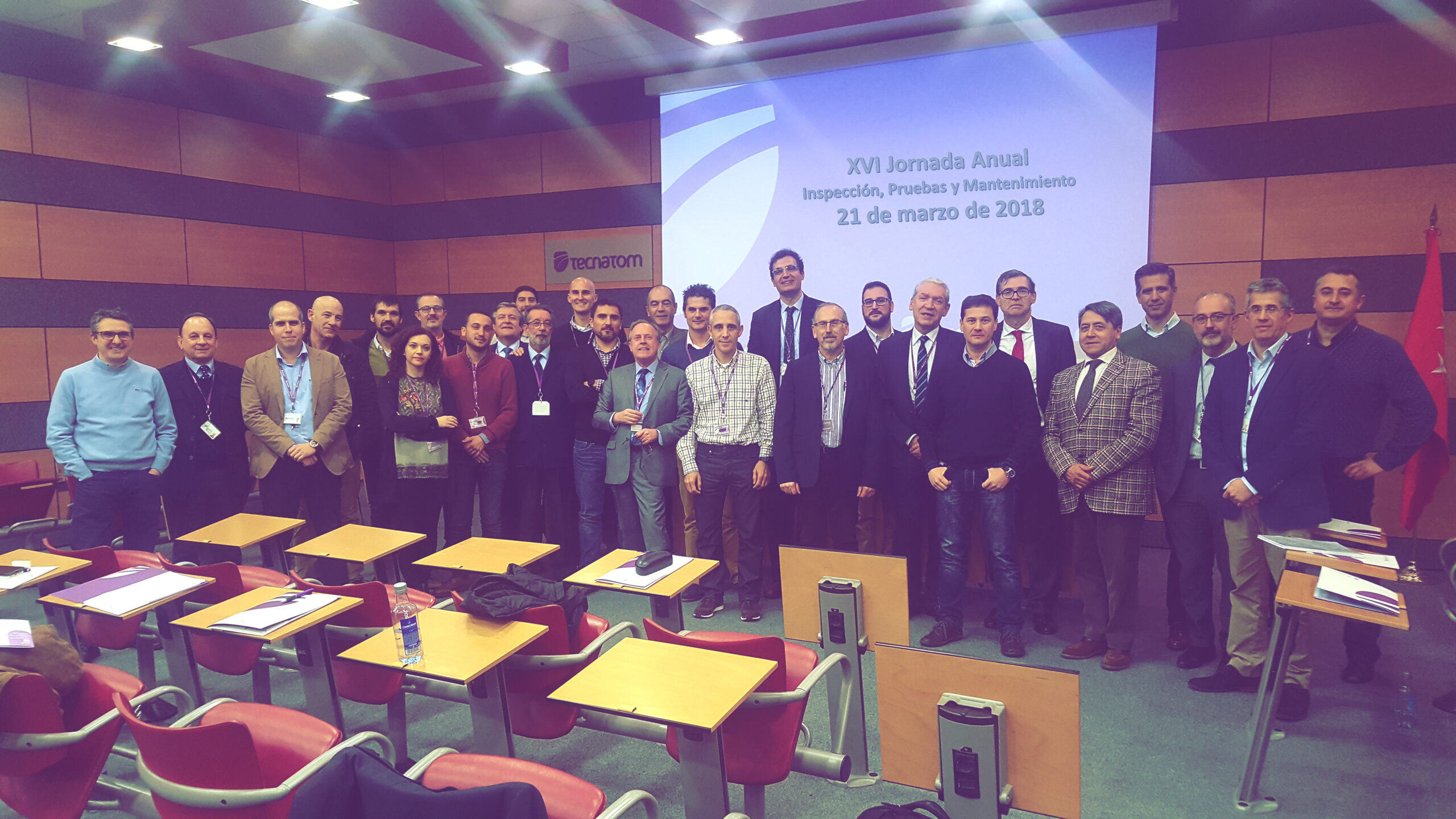 The 16th annual inspection, testing and maintenance working session was held at the Tecnatom headquarters in San Sebastián de los Reyes on March 21st. The event was attended by numerous representatives from all the Spanish nuclear power plants, as well as from Iberdrola, ENUSA and UNESA.
This traditional session serves as a framework for the presentation of the most important technological novelties and technical evolutions in inspection and testing services and technology developed by Tecnatom. The session also constitutes a forum aimed at taking an in-depth look at the expectations and needs of the plants.
This edition saw an analysis of the results and indicators of the refuelling outages performed in 2017 and presentation of the technological novelties implemented and in the implementation phase for the inspection of Class I dissimilar welds, in compliance with the requirements of Code Case N-770-2. Also presented was the work being performed within the framework of the common approach to the management of obsolescence by the Spanish nuclear sector, technological capabilities in the field of electrical resources monitoring and, finally, robot-operated equipment for the visual and ultrasonic inspection of tank interiors in operation.