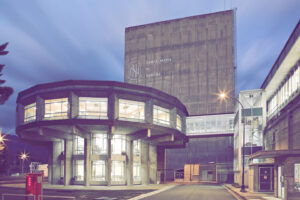 Nuclenor, the company that operates Santa María de Garoña nuclear power plant, has awarded Tecnatom the operation of the preconditioning and reprocessing plant for radioactive wastes from evaporator concentrates, located on site.
The plant is used for the reprocessing of drums of low and intermediate level radioactive wastes, the aim being to recondition them for final disposal at ENRESA's El Cabril repository.
The system management project includes the operation of the reprocessing plant for all drums containing wastes immobilised with Microcel and currently kept at the on-site temporary waste storage (TWS) facility. Microcel is the trade name of a special solid characterised by a series of features that make it especially suitable for the treatment of radioactive wastes.
Furthermore, the scope includes the on-going analysis of the plant processes with a view to improving its performance and operation, and also contemplates necessary process modifications and their implementation, as well as changes and/or modifications to the existing equipment.
This project is being carried out in collaboration with the company NUSIM, a specialist in the design and supply of automatic systems for the treatment of radioactive wastes, which supplied the Garoña plant with the Microcel system.