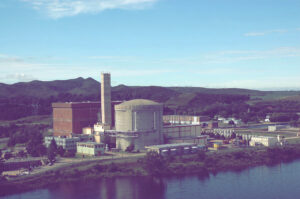 Tecnatom will supply the inspection headers for the retubing of the nuclear reactor of the Embalse plant, in Argentina, as part of the plant lifetime extension programme.
The scope of the contract includes the design, manufacturing, demonstration and supply of a series of inspection headers for non-destructive testing. Each of these headers will comprise four
sections equipped with specific ultrasonic and/or eddy current inspection techniques suited to the type of study to be performed, specifically the detection of possible pressure tube defects, the detection of the position of calandria tube spacers and measurement of the pressure tube to calandria tube gap.
This contract, along with the one achieved previously for the inspection of the assembly welds of the new feeders, firmly positions Tecnatom's inspection technology in two of the most important activities included in the lifetime extension plan of CANDU nuclear power plants.