As is always the case on April 23rd, we are celebrating International Book Day. This is a very special occasion as we rejoice in reading on the very date that marks the deaths of Shakespeare, Cervantes and the Inca Garcilaso de la Vega. 
This year, with the magic of books having disappeared from the streets to pervade the privacy of people's homes, we have opted to take a look at the list of digital proposals for this celebration and recommend 4 books on nuclear energy for you to read. Books, minds and umbrellas are only of use when opened, so we invite you to open one of our proposals. Enjoy.
The best books on nuclear energy
Nuclear energy will save the world: Debunking myths surrounding nuclear energy. Nuclear Operator
Alfredo García, better known by his nom-de-plume Nuclear Operator, takes us into the fascinating world of nuclear energy, answering all the questions that we normally ask ourselves and dispelling the fears and myths that surround the subject.
Using straightforward and instructive language he explains that, unlike what we might think, neither he nor any other operator is like Homer Simpson, that we cannot get by without nuclear energy and that the wastes generated are not green.
If you wish to continue to have some battery charge left in your smartphone, to be able to turn on the oven or to sip on a cool beer, it would be important for you to read his book, in order to be able to take a look at our dreaded nuclear power plants from a different perspective. The conclusion would appear to be quite clear: we have yet to discover a cleaner and more efficient way to produce electricity independently from meteorological phenomena.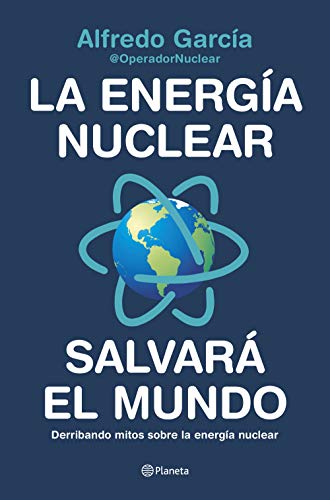 The nuclear ecologist: alternatives to climate change. Juan José Gómez Cadenas.
Starting with the very title, Juan José puts an end to the myth that one cannot be an ecologist and an advocate of nuclear power at one and the same time. Who would ever have imagined that a thermal power plant emits more radioactivity than a nuclear facility? Who could have suspected that smoking a single cigarette is more dangerous than camping outside the gate of the Garoña nuclear power plant for 10 years? Who would have thought that from only 10 grams of uranium you could extract the same amount of energy as from a ton of coal?
Making use of graphic materials to present scientific date supporting his theories, Gómez uses anecdotes from day-to-day life that might be applicable to any of us to explain the history and the present of energy sources.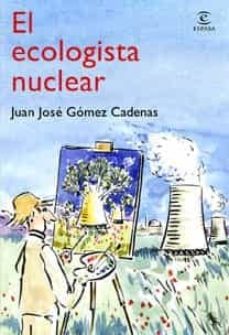 SuperFuel: Thorium, the Green Energy Source for the Future. Richard Martin
In this account, the acclaimed scientist and writer Richard Martin introduces us to thorium, a radioactive element and alternative nuclear fuel that is safer, cleaner and more abundant than uranium.
As mankind faces the threat of global climate change, the previously ignored energy source thorium is re-emerging. SuperFuel introduces us to a small group of activists and strangers who are striving, with the help of investors from Silicon Valley, to build a thorium-based energy industry. Will we be able to cast off our addiction to fossil fuels and avoid forever the risk of nuclear fusion?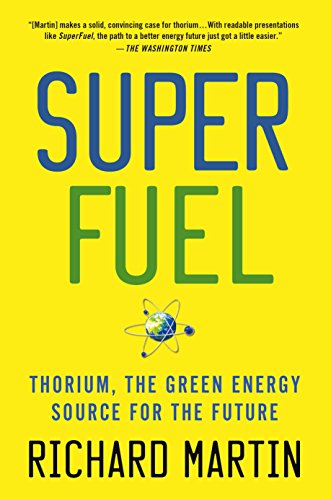 Lise Meitner. The physicist who initiated the atomic era. Mónica Rodríguez. Illustrations: África Fanlo
But not all the books that were are going to recommend are for adults. Thanks to the charming illustrations and the instructive and transversal language used in this book, even small children may derive enjoyment from the world of physics. The book is a wonderful family read.
In a world dominated by men, Lise Meitner managed to change the history of science. A victim of Nazi persecution because of her being Jewish, Lise studied and educated herself tirelessly, eventually becoming a pioneer in the area of research that led to the beginnings of the atomic era. She certainly deserved the Nobel Prize for her contributions to science, but it was never awarded to her.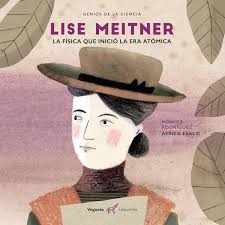 Do not let the fact that this year you will not be able to stroll through the Book Fair in Madrid's Retiro Park or the Ramblas in Barcelona make you miss the great day. Take refuge in reading: escape from the hum drum, let your fantasy run amok, drift back to far off times. Everything is possible if you open your mind and a good book, as though it were an umbrella.
Paula E. Mateos Mangas
Linkedin: Paula Eugenia Mateos Mangas