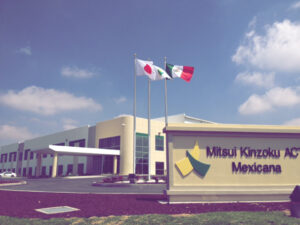 The Mexican company Mitsui has awarded Tecnatom a contract for the rationalisation and optimisation of the alarms system of its Anáhuac and Saltillo combined cycle plants. This award comes in the wake of similar projects carried out at the Río Bravo III and Río Bravo IV plants, also belonging to Mitsui.
The objective of alarms rationalisation projects is to ensure that the operator receives indications only of thos alarms that require immediate action, thereby avoiding the display of unnecessary information and allowing for safer and more efficient operation of the plant. The scope of the work to be performed by Tecnatom encompasses the performance of a logic analysis of all the alarms defined in the controllers and a proposal for their modification.
The Anáhuac combined cycle plant has a 2×1 configuration with Siemens turbines and a Foxboro control system. For its part the Saltillo facility has a 1×1 configuration, a Siemens turbine and an Ovation control system.
These contracts strengthen Tecnatom's position in a strategic country, Mexico, and in the conventional thermal power sector.