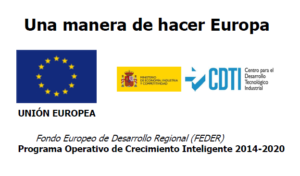 The FUSION TECHNOLOGIES project comes about as a result of the needs detected in major scientific installations oriented towards the field of fusion.  In view of the new processes for the joining of components in these facilities, the tight quality requirements demanded during their manufacturing and the strict maintenance controls to which they are subjected, there is a need for research and development and the application of non-destructive testing (NDT) inspection technologies, as well as the evolution of inspection procedures.  The main objective focuses on the FWP's (First Wall Panels) and RFVW's (Radio Frequency Vacuum Windows) of the ITER (International Thermonuclear Experimental Reactor) experimental facility.
Tecnatom's role in the FUSION TECHNOLOGIES project is the development, fine-tuning, industrialisation and application of new products and services based on non-destructive testing techniques.  Ultrasonic inspection methods and other innovative techniques will be developed for optimum quality control of the welds joining the different components of the ITER structure, whose diffusion joints are performed by means of  the hot isostatic pressure (HIP) process, and of essential items whose joints are made using the welding process known as brazing.
This project, which is being undertaken in consortium with LEADING METALMECHANICS SOLUTIONS, S.L. and HEDISA S.A.U., receives ordinary assistance for Industrial Research and Development Projects (RDP) from the Spanish Centre for Industrial Technology Development (CDTI), with financing from the European Regional Development Fund (FEDER).