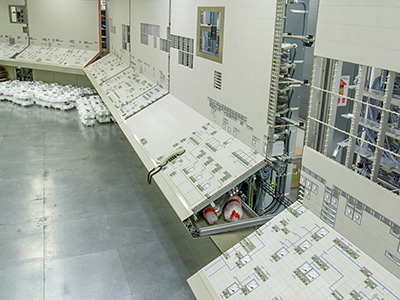 To date the full-scope simulator for Atucha II nuclear power plant (Argentina) has been in operation at a provisional location at the Tecnatom facilities in San Sebastián de los Reyes (Madrid). A few days ago, the simulators of both the main and emergency control rooms, both developed by Tecnatom, started their journey to their final destination in Argentina.
In the closing months of 2014, Tecnatom carried out an important extension to the scope of the simulator, incorporating an exact replica of the emergency control room, which was integrated with the simulator overall and subjected to demanding acceptance tests by the personnel of Nucleoeléctrica Argentina (NA-SA).
The simulator ceased operation at the Tecnatom facilities on December 15th 2014, and work began on the disassembly of all its elements and their packaging for transport to Buenos Aires.
During the two years that the simulator was in operation at Tecnatom, it was used as an engineering and training device for the operators of Atucha II, who later made up the crews in charge of starting up this plant, which was coupled to the Argentinean grid for the first time in July 2014.