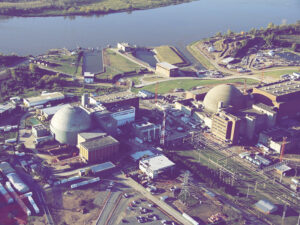 The company operating the Atucha and Embalse plants, NA-SA (Nucleoeléctrica Argentina), has awarded Tecnatom a contract for the supply of a new PET inspection system and the updating of PET and WIND equipment acquired by NA-SA in the past.
These automatic inspection systems are used for the application of non-destructive testing to piping and components at nuclear power plants or other industrial facilities.
In addition to the updating of equipment supplied in the past and the supply of a new PET system, the contract also includes the training of NA-SA personnel and the updating of ultrasonic inspection procedures to incorporate the characteristics and performance of the new equipment.
Tecnatom boasts a solid presence in the Argentinean nuclear programme, where the company has participated in training and inspection activities and the supply of equipment to the Embalse and Atucha nuclear power plants and has worked jointly with the Nuclear Regulatory Authority, the CONUAR nuclear fuel manufacturing facility and the CAREM nuclear reactor development programme.