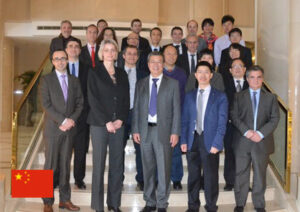 Tecnatom is participating in an international project funded by the European Commission and aimed at improving the capabilities of the Nuclear Regulatory Authority of the People's Republic of China, NNSA, in areas relating to nuclear safety. Tecnatom has an important participation within the framework of this project, including activities in tasks relating to the regulation of facility dismantling, liquid and gaseous effluents, solid radioactive waste disposal, research into nuclear safety and emergency preparedness and response.
The project will last three years and will be run by an international consortium made up by the Spanish Nuclear Safety Council, the ASN and IRSN from France, the German bodies GRS and RISKAUDIT and the French radioactive waste management agency ANDRA.
This project is part of the European Union's action plan for cooperation in nuclear safety and is a continuation of other INSC projects in which Tecnatom is also currently participating as part of its internationalisation activities on the Asian market.