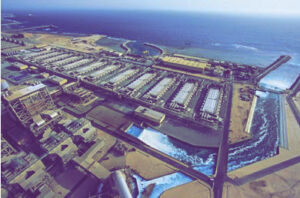 The Saudi Arabian National Water Company (NWC) has awarded Tecnatom a contract for migration of the monitoring and control system and the installation of a historical usage management system at the Al Hunnay water treatment and pumping plant.
Tecnatom was chosen for this project in view of its wide experience in the development and supply of control rooms, one of our main business activities.  The term for performance of the project is particularly demanding since, given the critical nature of water supply for this Arabian country, the facility is highly sensitive.
This contract is important for Tecnatom since it is the first that the company has achieved in Saudi Arabia and, along with those already being carried out in the Arab Emirates, strengthens our position in the Middle East.