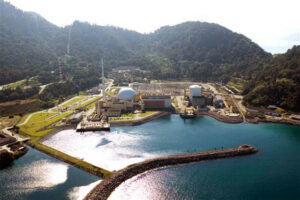 Tecnatom has completed its intensive participation in the 23rd refuelling outage at the Almirante Álvaro Alberto nuclear power plant in Angra dos Reis (Brazil).
On this occasion the activities carried out by the Tecnatom Group consisted of the eddy current inspection of the reactor in-core instrumentation guide tubes (thimbles) and control rods. Also performed were motor-operated valve diagnosis and containment integrated leak rate tests (ILRT).
In addition, several safety injection system welds have been manually and ultrasonically inspected as a conclusion to a project for the qualification of procedure PDI-UT-10, carried out along with EPRI.
These activities are part of the multi-cycle contract awarded to Tecnatom by Eletronuclear  in 2013 for the main in-service inspection work to be performed in groups 1 and 2 of the Brazilian nuclear power plant.