Human Factors Engineering Aspects of Instrumentation and Control System Design
INTRODUCTION
The International Atomic Energy Agency (IAEA) has published an Energy Series document entitled "Human Factors Engineering Aspects of Instrumentation and Control System Design" (NR-T-2.12).
The document was written with the aim of considering different aspects of Human Factors Engineering (HFE) in the design of  Instrumentation and Control (I&C) systems. The objective is to improve reliability, safety and productivity, since humans interact with these systems.
Tecnatom has participated very actively as a member of the team developing this document, drawing up several sections, revising the entire document and hosting at the company's head offices the international meeting at which the draft was presented for comments by the international community.
Development team members
In addition to Tecnatom and the IAEA itself, the main development team included the participation of companies that are particularly significant in the nuclear sector, with experts from the Idaho National Laboratory (INL), EDF, Wood PLC, Bruce Power, Mitshubishi Heavy Industries (MHI), Kinetrics and Rusatom Automated Control Systems.
Document development and contents
The preparation of the document was organised in various stages and took approximately 3 years. These included a preliminary period of preparation of the document's technical content, a stage of world-wide presentation of the proposed contents and several stages for completion, these including the incorporation of expert comments and review by the IAEA.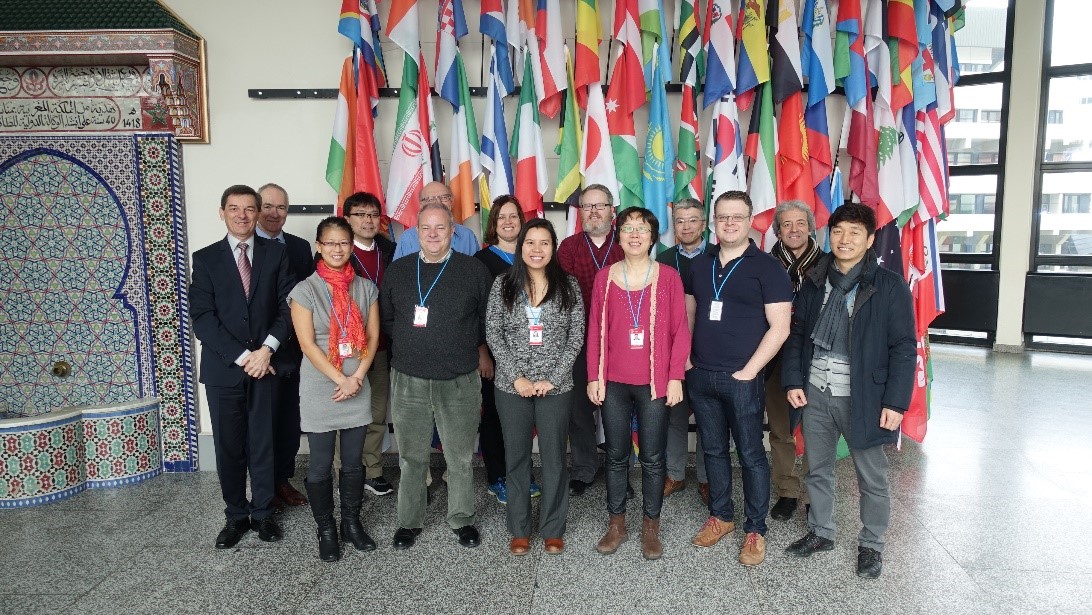 The presentation of the document at Tecnatom's head offices was particularly noteworthy and brought together leading experts in this area of technology at world level from regulatory bodies, research organisations, electricity utilities, engineering companies, plant vendors and nuclear power plants.
The contents of the document include the HFE programme considered in the most important standards and references, which are here linked for the first time to I&C. This implies an in-depth review of the stages of planning, design basis development, HFE analysis, interface design, verification, validation, implementation of the design and operation. Also included for the first time in this type of document are important considerations regarding the acquisition and supply of I&C systems.
Tecnatom as HFE reference
This new document consolidates Tecnatom's technological leadership in the area of HFE, based on the experience accumulated during the numerous projects that the company has carried out across the world. Particularly outstanding in this regard has been the design of more than 25 international main control rooms, 20 of them for nuclear power plants, and over 100 engineering projects about instrumentation modernization, management optimization and Human Factors.
It is, therefore, yet another example of Tecnatom's position as an international reference in this field, built on other activities carried out in the past, such as collaboration in the development of Safety Guide  SSG-51 (Human Factors Engineering in the Design of Nuclear Power Plants).
For further information you can read this article:
https://www.revistanuclear.es/en/seguridad/iaea-publication-in-the-area-of-human-factors-engineering-for-the-design-of-instrumentation-and-control-systems/
Author:  Pedro Trueba