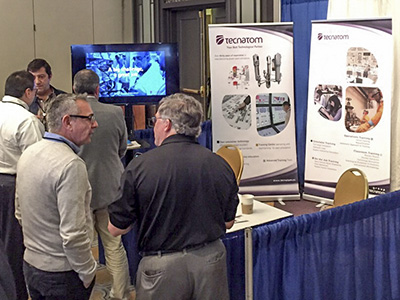 As in previous years, Tecnatom has participated in this international conference, which brings together the most important players in the field of simulation in relation to power-generating facilities, and most especially nuclear power plants. It is an annual event organised by the International Modelling and Simulation Society and focuses on the special needs of power plants.
On this occasion the conference took place in Jacksonville, Florida (United States) and brought together professionals working in the fields of simulator maintenance, management and regulation and their application to fossil-fuelled and nuclear power plants.
Tecnatom has had a relevant presence in this edition of the conference, with a stand showcasing our capabilities and technologies and the presentation of two papers in the fields of simulator development and maintenance and updating.