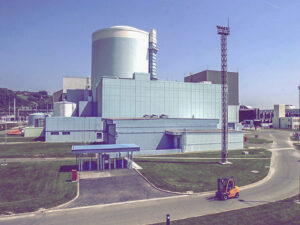 Tecnatom is the company selected by Nuklearna Elektrarna Krsko, the operator of the Slovenian Krsko nuclear power plant, for the supply of valves to this facility.
The supply is part of the safety improvement project relating to the fuel pool cooling system and consists specifically of supplying safety-related valves of different sizes and types, such as globe, butterfly and ball valves.
Tecnatom is addressing this supply jointly with its partner Ringo Válvulas, with which we have had an agreement for collaboration in the nuclear industry for more than 15 years, and with the Slovenian company Numip d.o.o., which will install the valves at the plant.
This contract positions Tecnatom as a reference supplier of safety-related equipment and components and as a relevant player within the framework of the overall Krsko safety enhancement project, where the company is already undertaking the supply of valves for the residual heat removal (RHR) system and the design of the emergency control room.