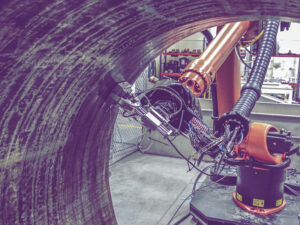 On June 3rd last, the qualification of Tecnatom technicians as ultrasonic technique PDI programme analysts for reactor vessel closure head penetration J-weld inspections was successfully completed.  This milestone means compliance with the technical criteria established in appendix VIII of section XI of the ASME Code.
This qualification was carried out at the EPRI (Electrical Power Research Institute) facilities in
Charlotte (North Carolina, USA) and required the successful detection and dimensioning of defects in a blind block using several different ultrasonic probes.
The procedures already qualified by EPRI in 2010 were used for this purpose.  This new qualification increases the number of Tecnatom staff members with the skills required to perform vessel head penetration inspections in accordance with the ASME standards.