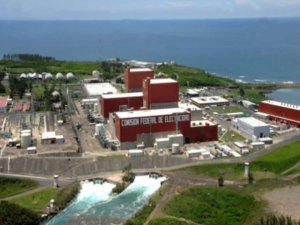 A couple of years ago, Laguna Verde nuclear power plant submitted a request to the Mexican regulatory authority for the renewal of its operating permit beyond the design lifetime of the plant.  The purpose of the request submitted is to have the lifetime of the facility extended to 60 years.  The model agreed to with the regulator for the request for licence renewal was the NRC's 10 CFR 54, which is adhered to by all the American plants.
The two main activities that projects having these characteristics incorporate are as follows: The performance of an extensive series of limited lifetime studies (TLAA's), aimed at demonstrating that all the different parts of the plant are in a condition allowing them to remain operative throughout the entire additional period requested, and the revision of the ageing management of the passive equipment of the plant and implementation of ageing management programmes to monitor the effects of aging on this equipment throughout the period of lifetime extension.
Laguna Verde requested the support of Tecnatom for the implementation of these programmes since in most cases their development includes the performance of inspections additional to those required by ASME and other applicable standards.  The work carried out to date relates to the review of the procedures drawn up by Laguna Verde engineering for the implementation of licence renewal, the review of procedures in different areas, the modification of existing procedures and the drawing up of new procedures in the area of non-destructive testing, as well as support in the scheduling of the inspections to be performed in coming refuelling outages prior to the period of lifetime extension.