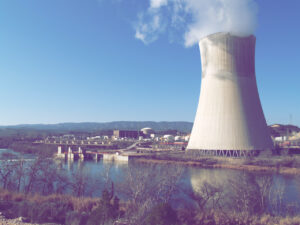 Over the last few months Tecnatom has participated very intensively in refuelling outages at several nuclear power plants around the world.
We have participated recently in scheduled activities during refuelling outages at the Ascó 2 and Cofrentes  (Spain), Laguna Verde 2 (Mexico) and Angra 1 (Brazil) plants, working simultaneously in the revamping of the Embalse nuclear power plant, in Argentina.
In all these outages, Tecnatom has carried out inspection tasks based on the non-destructive testing of plant safety-critical components, thereby contributing to the safe and efficient operation of the facilities by ensuring the integrity and suitability of the systems inspected for continued operation.
These activities underline Tecnatom's capacity to undertake this type of work simultaneously on several continents and in relation to various reactor technologies (pressurised water, boiling water and pressurised heavy water).