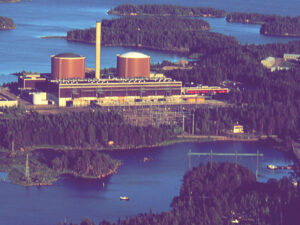 Tecnatom has completed work on the diagnosis of motor-operated valves at Loviisa nuclear power plant in Finland.  This inspection activity is part of a contract signed by Tecnatom with the Finnish plant, which also included the supply of equipment for both in situ diagnosis and online monitoring, as well as the on-site training of a number of the plant's maintenance technicians.
The acquisition of this equipment by the plant implies a significant technological improvement, since it now has available more accurate portable equipment that will make it possible to increase the efficiency of diagnosis tasks.
The predictive maintenance activities carried out by Tecnatom, which include the diagnosis of valves, bring high added value for our clients thanks to the quality of the equipment used and the qualification and experience of our technicians.  The activities now performed in Finland are added to those habitually carried out by Tecnatom in Spain, Mexico, Brail and the Czech Republic.
Loviisa nuclear power plant has two Russian design VVER-440/213 PWR reactors, each with an output of 510 MWe, which went into commercial operation in 1977 and 1980, respectively.